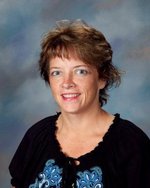 https://goo.gl/forms/0AM21jy7LwRaPOsH3
Baby Picture uploads - Directions (must be a jpg file, not a pdf)
We are looking for ONE baby – toddler age picture only. This year we will be including names to identify the photos in the yearbook so please include a first and last name with your photo. Phone photos of photos do not usually come out clear enough to use.
Please only submit 1 photo per child.
TO SUBMIT YOUR PHOTO ONLINE LOG ON TO: images.jostens.com
Enter Login ID: 409883615
• "Browse" to select the photo(s) you wish to upload, click on "Select My Images."
*Photos without all required information or that are not of high enough resolution can not be used in the book.
*Scanning the pictures in or taking them to staples to scan them works best
* Taking a photo of a photo is almost never clear enough for the book
• Carefully enter a valid e-mail address, and please use the student's first and last name in both locations.
• Click "Upload Chosen Images."
It's that easy! Submit your photos today!
The last day to submit your photos is:
January 12, 2018 ext to 1/19/18 but that is REALLY it!!

We need all photos by: 1/12/2018- They can't be submitted after this deadline!!!
The Yearbook Staff and Adviser will review all photos and determine final yearbook content.
***We cannot promise all pictures will be able to be used in the book.
Order now-- www.jostens.com
I will not be ordering extra books for cash sale at the end of the year. Books must be ordered online to ensure a copy. Books will be $35 after Jan. 1 through approximately March 1. Please ensure that you order by then to get a book. There will be few, if any, books available at the end of the year.
Books ordered through the school until April 12, will be the regular price of $35.00.
Don't be left out! Order your book now to SAVE!!!
After April 12, spring books are not guaranteed and cost $40. Don't wait! Buy now...
Yearbook Staff: Here is the link to work on your pages